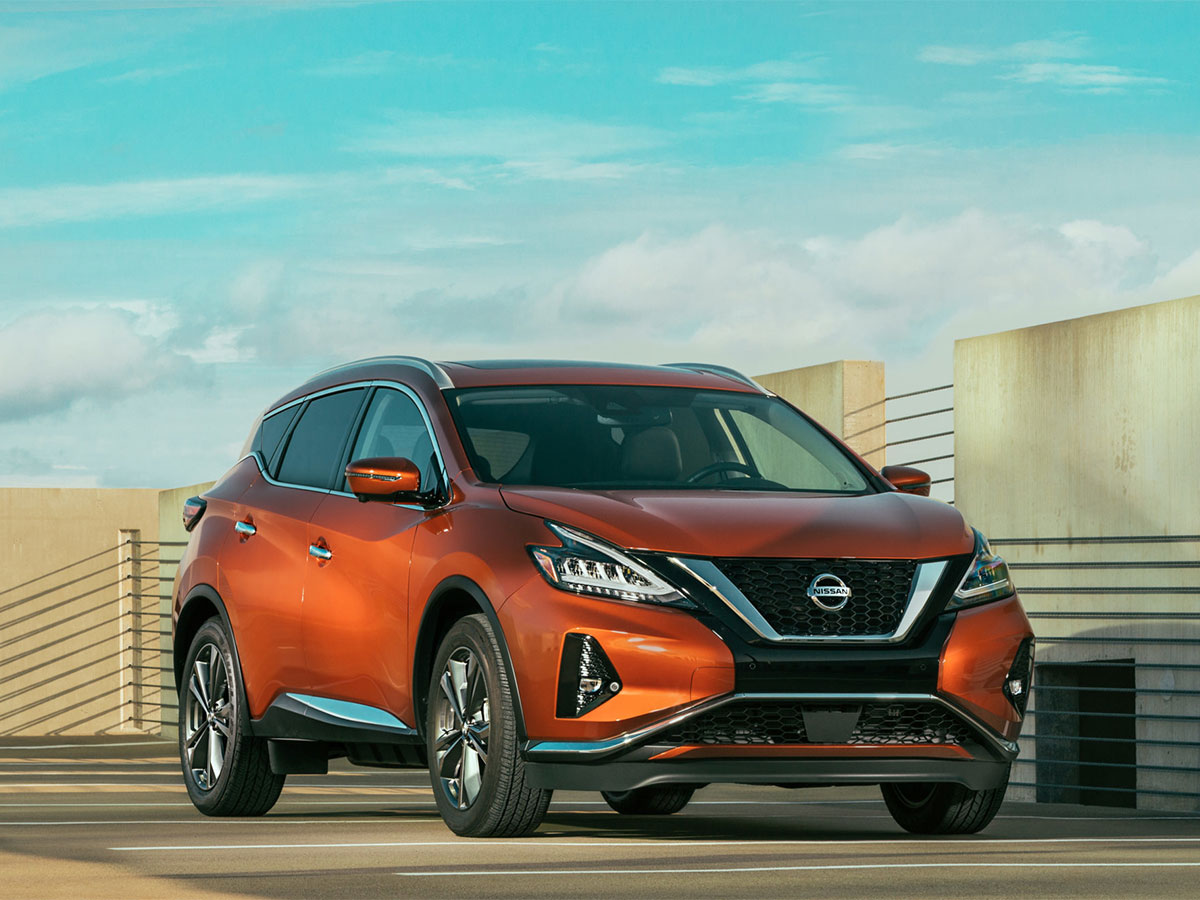 Nissan Oil Change Options near Worthington, OH
When you get your oil changed, you have some options to consider. You may use conventional oil or synthetic oil. Our certified technicians can help you make the best choice for your vehicle. Here are the options to consider.
Conventional oil is what has been used for a long time, and is oil out from the ground after typical oil refinement processes.
Synthetic oil is chemically engineered oil. It lubricates more efficiently, is better for the environment, and lasts longer in your car. However, it usually comes with a higher price tag.
Semi-synthetic oil is a compromise between the two, giving you most of the benefits of synthetic oil at a lower price.
Diesel-powered vehicles have a different kind of oil, but you can choose between synthetic and conventional oil.

Changing the engine oil in your Nissan

Changing motor oil keeps your engine functioning at its best. Any oil will wear down eventually and will not lubricate as well as it did when fresh. This puts more strain on your engine and will wear it out sooner than it would have with regular oil changes. Conventional oil lasts about 3,000 miles, and synthetic oil can go about 6,000. It is good to change your oil on a regular schedule because you cannot tell if it is going bad by driving. By the time you notice an oil problem, it is probably too late to save your engine. Between changes check your oil at times and watch for leaks under your vehicle.
Worthington, OH Nissan Oil Changes
At Germain Nissan of Columbus, OH., we know you can take your car or truck anywhere for an oil change. That is why we offer our customers a little more for their money. Our oil changes are already competitively priced, but you can save even more with our monthly service specials. We have a package that includes tire rotation, which people often do when they change their oil. Take the 15-minute drive from Worthington to experience the difference our service department can make. Our factory-trained technicians use only Nissan OEM parts on your car unless you ask them otherwise.
Service Hours
Monday

7:00AM - 6:00PM

Tuesday

7:00AM - 6:00PM

Wednesday

7:00AM - 6:00PM

Thursday

7:00AM - 6:00PM

Friday

7:00AM - 6:00PM

Saturday

8:00AM - 4:00PM

Sunday

Closed
Visit Germain Nissan of Columbus for your next Nissan oil change
Call Germain Nissan of Columbus, OH today to schedule service for your car. Make the 15-minute drive from Worthington, or the short drive from Gahanna or New Albany, OH. Changing the oil does not take a long time, so you may relax in our comfortable waiting area with coffee, snake, TV, and WiFi. If you want to leave your car with us, we have a flexible shuttle and alternate transportation available Germain Nissan is a Family owned and operated - headquartered in Columbus, OH for over 65 years. We also offer a military discount to our customers.
 Schedule Service
Complimentary Dealership Amenities
Family owned and operated - headquartered in Columbus, OH for over 65 years
The comfortable waiting area with coffee, snacks, TV, and WiFi
---
Dealer Wallet Service Marketing & Fixed Ops SEO by