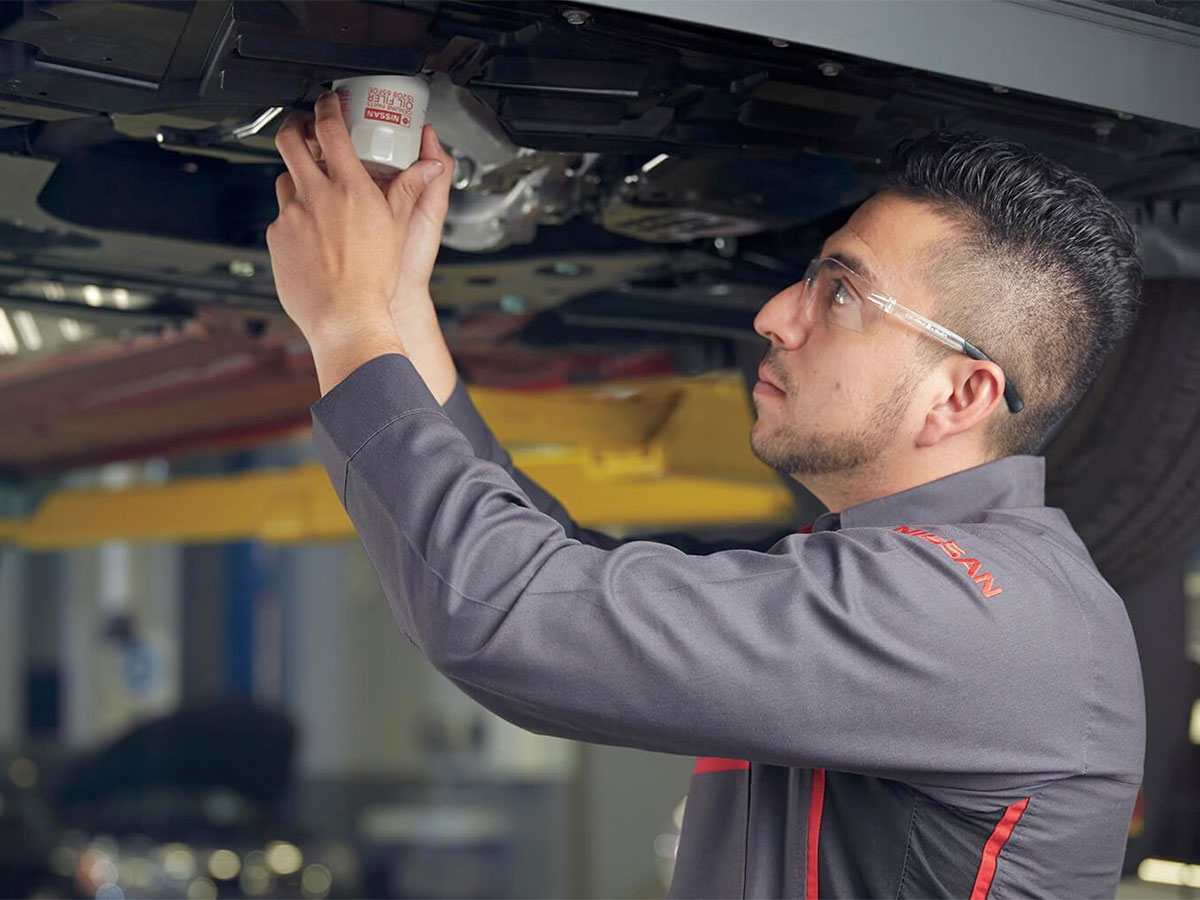 Driving Over Your Recommended Oil Change Mileage
Every car owner knows that you need to get the oil in your automobile routinely changed. However, what most car owners may not realize is how frequently they need to get their oil changed and why it is important to routinely change their oil. There are risks involved if you go too many miles between oil changes. Here is everything you need to know about oil change frequency and the risks of not routinely having your oil changed.
How Frequently Should You Get the Oil Changed in Your Car?
The recommendation for the frequency in which you needed to change the oil in your car used to be every three thousand miles or every three months, whichever happened first. However, over the past decade or so, the way cars were manufactured has changed. As such, newer cars, or those built within the last decade, do not need their oil changed as frequently. Newer cars can go 5,000 miles, 8,000 miles or even 10,000 miles between an oil change. Always consult your owners manual to determine how frequently the manufacturer of your car recommends it has its oil changed.
Risks of Higher Mileage Intervals Between Oil Changes
It is always wise to utilize the manufacturers' recommendation when determining how frequently to have the oil changed in your car. Despite what the manufacturer says, some people still try to push it and get 1,000, 2,000 or more miles out of their car between oil changes. This can put your car at risk for damage. Oil helps to properly lubricate the components and parts in your engine. As the oil ages and is used, it starts to degrade and sludge builds up in it. This can increase the friction in your engine, which can damage parts or even cause your engine to overheat.
Another problem is that sludge-like oil can clog the oil filter. This limits the amount of oil that can flow to the engine. If your engine does not get enough oil, the lubricant that is needed between parts is not there and parts will become damaged or destroyed, shortening the life of your engine.
Germain Nissan of Columbus
There are many places that you can have your oil changed in the greater Columbus, Gahanna and New Albany, Ohio areas. But there are many benefits to having your oil changed here at Germain Nissan of Columbus when it is time to have this auto service done. Our dealership only uses OEM Nissan parts, hires factory-trained technicians, offers flexible shuttle service or a comfortable waiting area, complete with coffee, snacks, TV, and WiFi if you prefer to wait.
We are a family-owned and operated dealership and have been headquartered in Columbus, OH for over 65 years. When the oil in your Nissan automobile needs to be changed, schedule an appointment with us today.
Complimentary Dealership Amenities
Only used OEM Nissan Parts
Factory Trained Technicians
Flexible shuttle and alternate transportation available
Family owned and operated - headquartered in Columbus, OH for over 65 years
The comfortable waiting area with coffee, snake, TV, and WiFi
Service Hours
Monday

7:00AM - 6:00PM

Tuesday

7:00AM - 6:00PM

Wednesday

7:00AM - 6:00PM

Thursday

7:00AM - 6:00PM

Friday

7:00AM - 6:00PM

Saturday

8:00AM - 4:00PM

Sunday

Closed