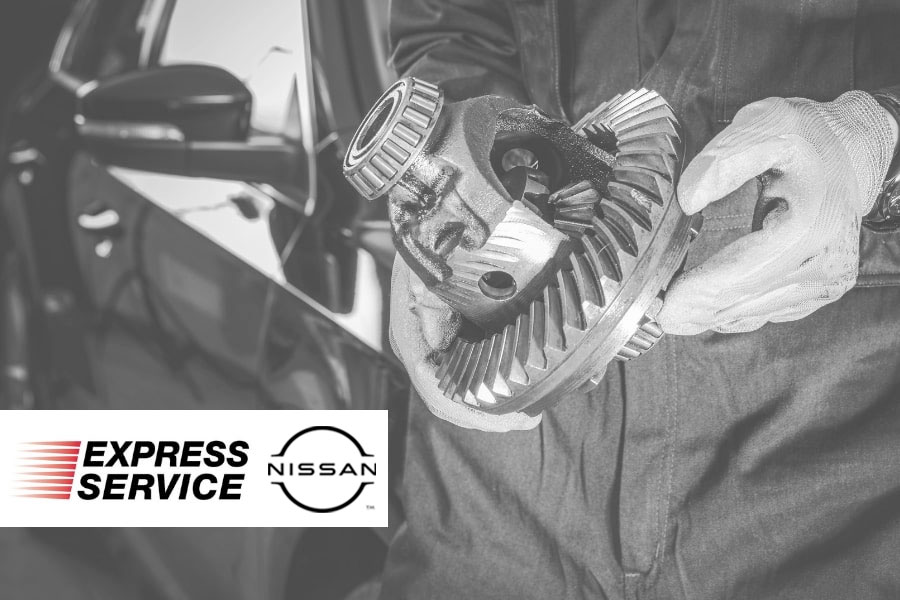 Design and Performance Expectations of the Rear Differential System
To accommodate different wheel speeds while cornering or even minor wheel speed nuances under normal conditions such as lane changes, the wheels have to be able to rotate at different speeds. If they didn't, one tire or the other wouldn't have any traction as it would be forced to skid across the pavement. The differential system allows for such issues and maintains each wheel individually according to the speed at which it needs to spin relative to the angle of the turn and the speed at which the opposite wheel is turning.
Signs and Symptoms of Poor Differential Performance
The most obvious sign of a faulty differential is the car's inability to handle cornering very well. Any decent driver understands intuitively how the car should react when turning a corner, driving along a curved road, or even changing lanes on the highway. The car will seem to struggle during such ordinary maneuvers if the rear differential isn't working properly. It's hard to describe in precise terms, but the car will "feel" like it's towing a trailer or driving in icy conditions; it just won't feel right. As with most problems, the car will suffer a loss of power. The driver will have to refuel more often than expected due to bad gas mileage because the engine and other vehicle systems have to work harder to perform their intended tasks. Tires will wear out prematurely, and because they'll wear evenly, such a symptom can be the give-away about how the differential is the problem rather than alignment or routine tire service.
Certified Service by an Authorized Dealer in Columbus, OH
Give us a call at Germain Nissan of Columbus, OH for differential service or any other maintenance needs our full-service shop can provide in the Gahanna or New Albany areas. As your local dealer, we provide certified service by trained professional technicians who want to see your car in perfect shape as much as you want to.
 Schedule Service
Issues That Arise with Rear Differentials - What Exactly IS the Rear Differential?
Older people of Generation X or the Baby Boomers tend to understand what the rear differential on a car comprises because cars from the 1960s, 70s, or 80s, people could work on their own cars and understood routine maintenance needs. Millennials understand engineering just as well, but modern vehicle designs don't allow for do-it-yourself service; the tolerances are too tight, and routine maintenance requires specialty tools and training that the average driver doesn't have. The rear differential is a system of gears and fluids which allow the wheels to spin at different speeds when cornering because geometry dictates the outside wheel has to go a further distance in the same amount of time as the inner wheel. The differential gears accommodate such a difference and maintain traction and control of the vehicle while driving through routine road contours.
  Service & Parts Specials
  Schedule Service
Service Hours
Monday

7:00AM - 6:00PM

Tuesday

7:00AM - 6:00PM

Wednesday

7:00AM - 6:00PM

Thursday

7:00AM - 6:00PM

Friday

7:00AM - 6:00PM

Saturday

8:00AM - 4:00PM

Sunday

Closed
Complimentary Dealership Amenities
Only use OEM Nissan Parts
Factory Trained Technicians
Flexible shuttle and alternate transportation available
Family owned and operated - headquartered in Columbus, OH for over 65 years
The comfortable waiting area with coffee, snacks, TV, and WiFi
---
Dealer Wallet Service Marketing & Fixed Ops SEO by