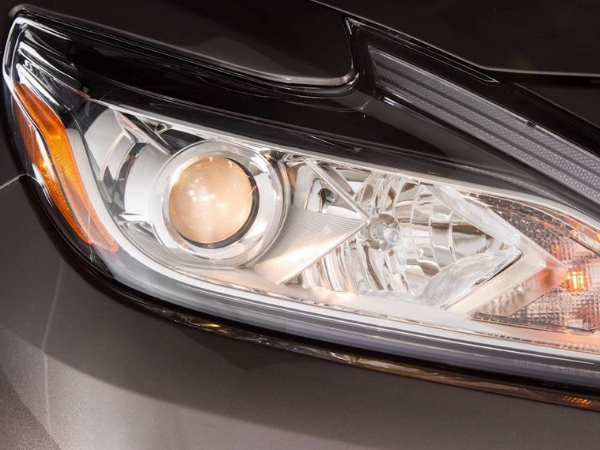 Why Do I Need A Headlight Replacement?
Several things can cause your headlights to fail or dim and at this point, they need replacing. You may have a bulb that is blown out, which is the most common headlight repair. Your bulb may be very dim and not function properly. Some types of bulbs, especially halogen bulbs, produce less light as the filament ages. In other cases, your headlight circuit may be faulty and it's not the bulb, but instead, the wiring leading to the bulb, a socket, a connection or system components that cause the headlight not to illuminate your path.
What To Expect From A Headlight Replacement Service
The first step in headlight services is to determine which of the components aren't functioning correctly. The bulbs, wiring and all the components are inspected to find which of them need replacing. Your technician will replace any needed parts and carefully inspect all the connections to make certain they are complete and secure. Then your new headlights are turned on to test them. The last step in headlight replacement service is to direct the light beam in the best position for you to see at night. This is done by adjusting screws on the sides, top, and bottom of the headlight casing.
Headlight Replacement Services in Columbus, OH
Your Nissan vehicle must have functional headlights to abide by the law in the entire United States. This is a component that is very important on a vehicle to enable you to see when there isn't enough daylight and also to make your vehicle visible to other drivers and pedestrians.
Service Hours
Monday

7:00AM - 6:00PM

Tuesday

7:00AM - 6:00PM

Wednesday

7:00AM - 6:00PM

Thursday

7:00AM - 6:00PM

Friday

7:00AM - 6:00PM

Saturday

8:00AM - 4:00PM

Sunday

Closed
Choose Germain Nissan of Columbus
You should only choose a certified Nissan dealership, such as Germain Nissan of Columbus to replace your headlights. Headlight replacement is not a one size fits all service because there are several types of headlights in newer vehicles, such as LED, HID, sealed beams and halogen plug-in bulbs. You must have the correct type of replacement headlight for proper illumination. Our certified technicians are experienced in all models of Nissan vehicles and we use only OEM Nissan Parts for a perfect fitment.
You can wait while we make repairs to your headlights in our spacious waiting room while enjoying a cup of hot coffee, TV, Wi-Fi, and snacks. We have over 65 years of experience and can get your vehicle serviced and get you back on the road, safely and quickly. You can visit any of our dealerships in Columbus, Gahanna and New Albany Ohio for headlight replacements.
Complimentary Dealership Amenities
Only use OEM Nissan Parts
Factory Trained Technicians
Flexible shuttle and alternate transportation available
Family owned and operated - headquartered in Columbus, OH for over 65 years
The comfortable waiting area with coffee, snacks, TV, and WiFi
---
Dealer Wallet Service Marketing & Fixed Ops SEO by