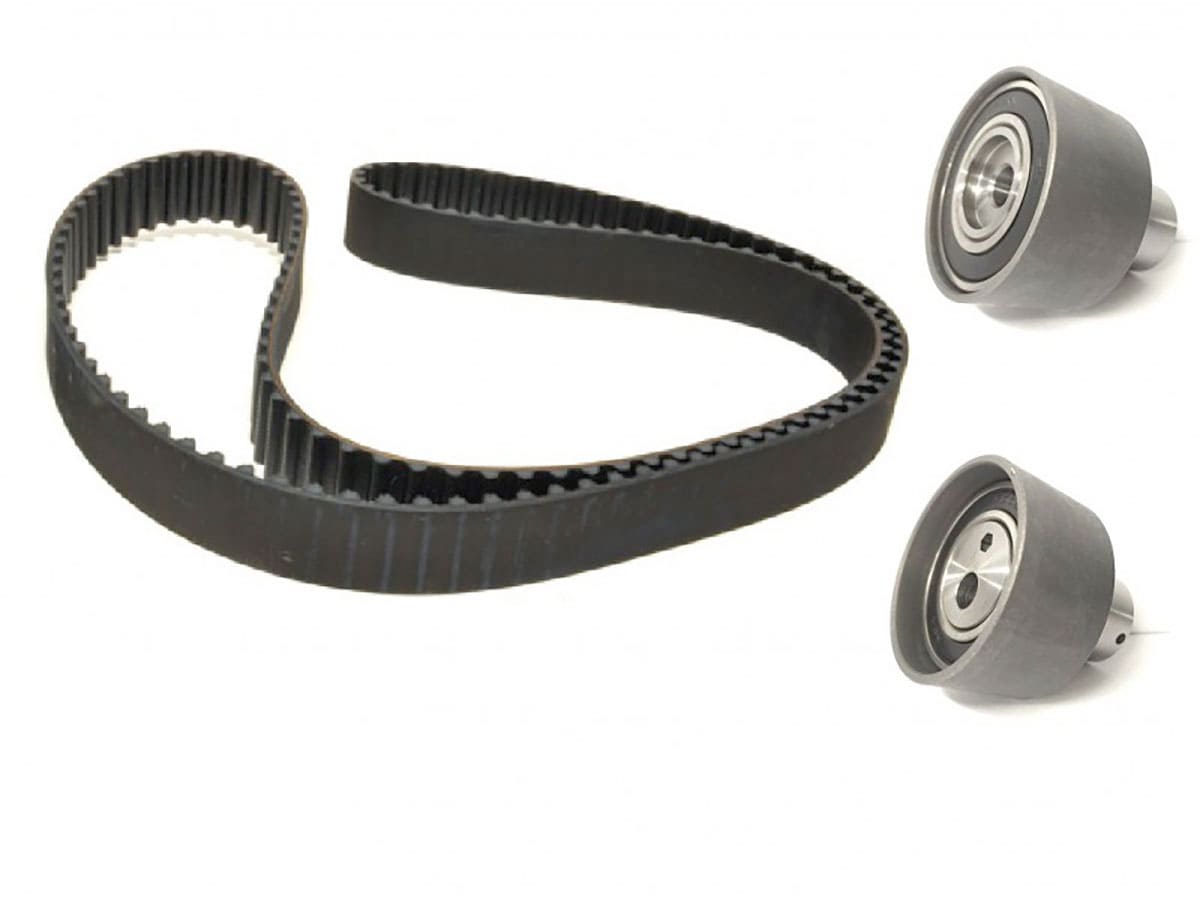 Why Do I Need to Get This Service Done?
As mentioned before, your timing belt works tirelessly to keep your engine moving. It is threaded through various pulleys that are stationed between the camshaft all the way down to the crankshaft. The belt keeps these shafts moving in synchronous order as you turn your car on and begin to drive. The timing belt also helps move along various other engine components such as oil pumping, water pumping, and the balance shaft. You can see how important this vehicle component can be for your car. Failure to get your timing belt repaired could hinder your vehicle from even starting.
What is an Engine Timing Belt Repair Service?
The belt inside of our engine works tirelessly to keep it moving optimally. This means that it will experience wear and tear eventually from the amount of work it puts in to help move our vehicle along. Germain Nissan of Columbus is here to help you repair or replace your timing belt whenever it begins to show signs of wear and tear. Let's take a look at some of the aspects of a timing belt engine repair service and why it is so important to get it done before it eventually breaks.
What Happens if I Don't Get it Replaced?
Your vehicle could cease to function if the timing belt does not get properly replaced. There will be no available material that can help move various shafts inside of the engine. You want to make sure that your timing belt is inspected by your friendly automotive professionals ever 60,000 to 105,000 miles. This will allow us to take a look at your timing belt and determine whether or not it needs to be repaired or replaced altogether. Don't wait until the last second to get this service done! Make sure you contact the professionals at Germain Nissan of Columbus to help you!
Why Should I Work With Germain Nissan of Columbus? 
You want to make sure that you work with the very best automotive experts in town. Germain Nissan of Columbus has the right resources to replace or repair your timing belt and get your vehicle back on the road in no time. We have comfortable amenities to make your stay more relaxing and the very best in customer service. We are here to help you whenever you need it the most. Make sure to contact us today to schedule your professional appointment. Our staff is standing by to repair your vehicle and get your back on the open road without worrying about the condition of your vehicle. 
Complimentary Dealership Amenities
Only used OEM Nissan Parts
Factory Trained Technicians
Flexible shuttle and alternate transportation available
Family owned and operated - headquartered in Columbus, OH for over 65 years
The comfortable waiting area with coffee, snake, TV, and WiFi
Service Hours
Monday

7:00AM - 6:00PM

Tuesday

7:00AM - 6:00PM

Wednesday

7:00AM - 6:00PM

Thursday

7:00AM - 6:00PM

Friday

7:00AM - 6:00PM

Saturday

8:00AM - 4:00PM

Sunday

Closed