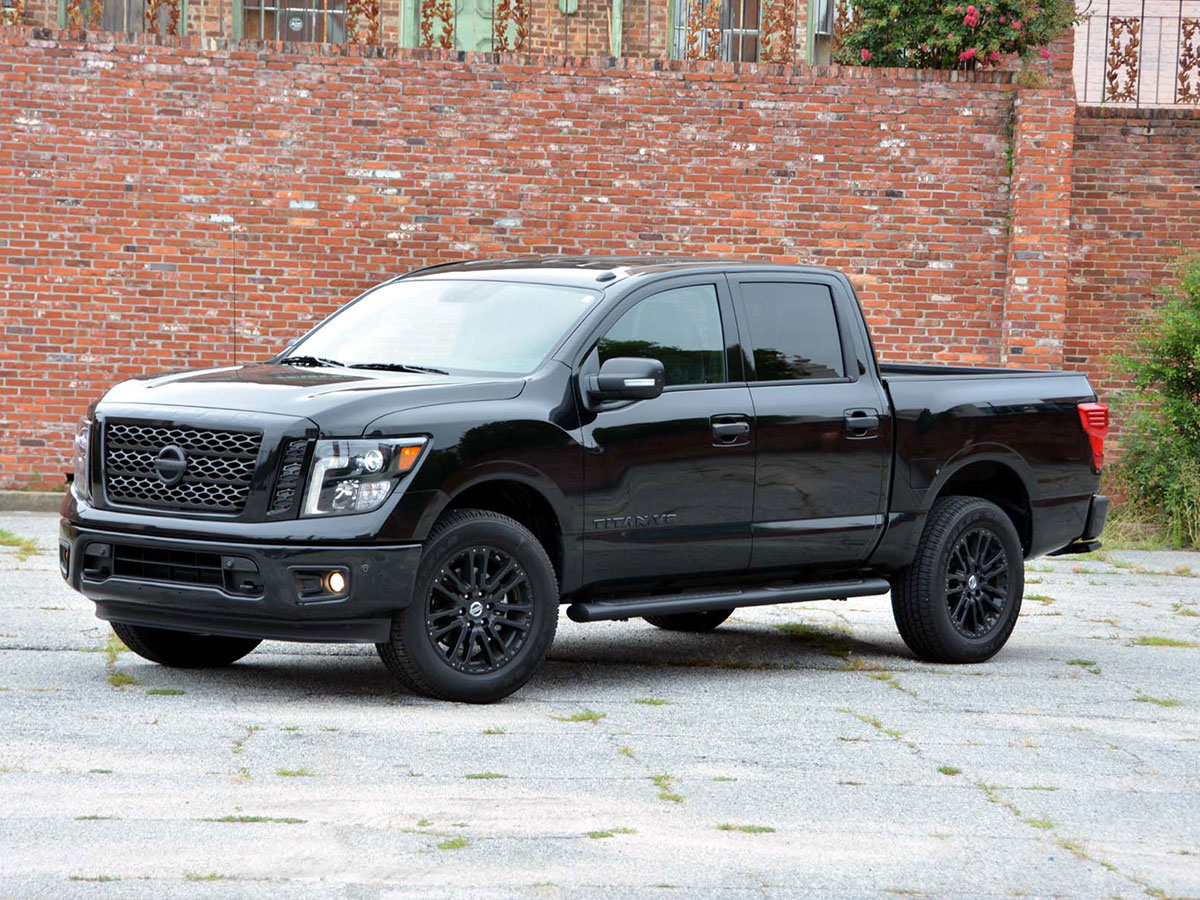 Nissan Diesel Engine Oil Change in Columbus, OH
We provide diesel engines with the conventional or synthetic oil change needed according to certified Nissan standards. Local Nissan owners with diesel engines in Columbus, Gahanna, and New Albany, OH can trust that their oil change will be completed by a factory-trained technician and OEM Nissan parts. If your Nissan needs a tire rotation with synthetic oil changes every 10,000 miles, be sure to schedule both for efficient maintenance in a single visit. We always welcome you to check our current service and parts specials for additional cost savings at Germain Nissan of Columbus.
Service Specials
Nissan Diesel Engine & Oil Change Maintenance
Diesel engines generate higher torque efficiently and need good lubrication for optimal performance. Nissan Titan trucks with the Cummins 5.0-liter turbodiesel need oil changes for the smoothest-firing and longest-lasting engine. This diesel engine generates 310 horsepower with 555 pound-feet torque. The #1 way to support this engine's performance is with the recommended oil changes detailed in the owner's manual.
Diesel Engine Oil Change Service Overview
We perform diesel engine oil changes according to certified Nissan standards. Service is completed by a factory-trained technician with factory-authorized motor oil and OEM Nissan parts. The technician begins by removing the old oil filter and draining the broken-down oil from the engine. We inspect the engine for leaking oil before installing fresh motor oil and a new oil filter to specifications.
Severe Operating Conditions & Oil Change Interval
Diesel trucks such as the Nissan Titan XD often operate in harsh conditions that make the engine work harder. Hardworking diesel engines put additional strain on the motor oil with higher friction and heat. This causes the oil to break down rapidly compared to normal operating conditions. Be sure to opt for a more frequent oil change interval if your truck works in these conditions:
Carrying heavy loads such as towing trailers
Frequent short trips
Frequent stop-and-go traffic
Extreme heat or sub-zero temperatures
Dirty environments with dust, mud, & salt.
Schedule Diesel Engine Oil Change at Germain Nissan of Columbus
We value our customers and look forward to your visit as a family-owned and operated Columbus, OH dealership for over 65 years. Customers can schedule appointments through the online service scheduler or by phone during normal hours. We run a flexible transportation shuttle locally and have alternate transportation available for time-demanding repairs. You can relax in the comfortable waiting area with coffee, snacks, TV, and wi-fi while we finish the service.
Schedule Service
Complimentary Dealership Amenities
Factory Trained Technicians
Flexible shuttle and alternate transportation available
Family owned and operated - headquartered in Columbus, OH for over 65 years
The comfortable waiting area with coffee, snacks, TV, and WiFi
---
Germain Nissan

4300 Morse Rd.
Columbus, OH 43230