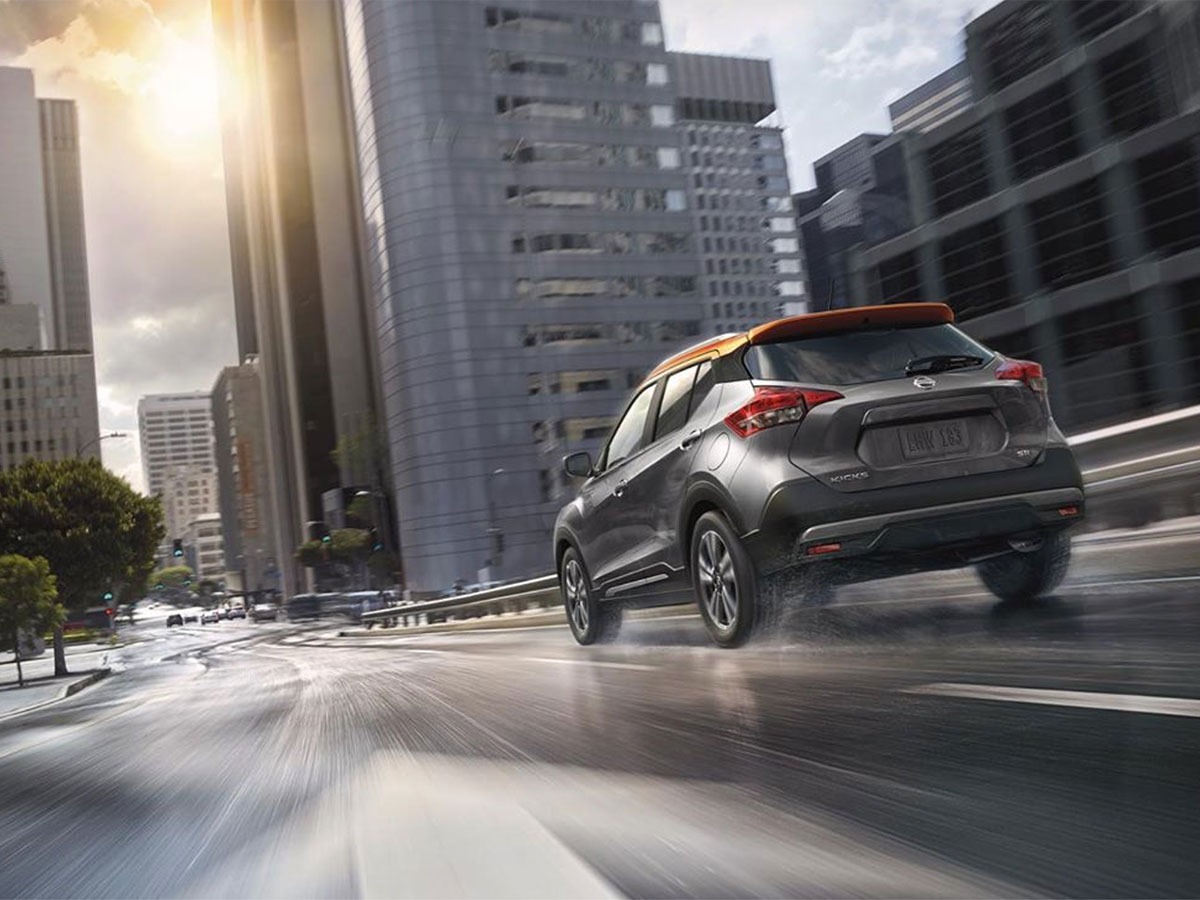 Signs of Brake Rotor Damage and Wear in Your Nissan Vehicle
Because parts in your brake system come together to create friction to bring your Nissan to a halt, the typical first signs of any brake damage are going to be noises. Squeaking noises from your rotors could indicate that your brake rotors are warped, while a scraping sound coming from your rotors probably means much more severe damage. You'll also notice a difference in how your car feels when you brake. Vibrations or pulsations may both occur when your warped rotors have the brake pads applied to them. Visual inspection of your Nissan's brake rotors can help to identify problems as well. Keep an eye out for grooves or score marks on the rotor that indicates you'll need a brake rotor resurfacing/replacement service at Germain Nissan of Columbus.
Resurface or Replace Your Nissan Brake Rotors? It Depends Upon Their Condition
The decision between resurfacing and replacing your brake rotors should only be trusted to a Nissan factory-trained technician at Germain Nissan of Columbus. They'll be able to best tell you whether your brake rotors have enough remaining thickness to be resurfaced and to continue to be good parts on your vehicle, or if they'll need total replacement due to significant damage or insufficient thickness for resurfacing. Schedule a consultation with one of our factory-trained technicians today, and we'll work with you to determine a resolution that works for you and your vehicle.
Germain Nissan of Columbus is Family Owned and Operated for Over 65 Years
Scheduling your brake rotor resurfacing / replacement service at Germain Nissan of Columbus comes with many benefits, especially when you consider that we're a family-owned business operating in the Columbus, OH area for over 65 years. We've been around for so long because our customers trust us, and you'll trust us too, after seeing what our brake rotor resurfacing/replacement services do for your Nissan.
 Schedule Service
Brake Rotor Resurfacing / Replacement at Germain Nissan of Columbus
Your brake rotors are designed to work in tandem with your brake pads to create the friction you need to stop. Over time, your brake rotors may eventually wear down and become less effective at providing your Nissan with the adequate braking power you need to stay safe. Worn-out brake rotors typically occur due to extensive use of your brake rotors, gradually wearing down over time or accumulating "scores" or "grooves" along the brake rotors that impact your braking performance. A certified technician at Germain Nissan of Columbus may, in certain situations, simply resurface your brake rotors, provided that there is enough remaining thickness on the parts. Otherwise, a total replacement of your brake rotors in our Columbus, OH service center with OEM Nissan parts will have everything repaired and back to normal so that you can safely go about your travels.
  Service & Parts Specials
  Schedule Service
Service Hours
Monday

7:00AM - 6:00PM

Tuesday

7:00AM - 6:00PM

Wednesday

7:00AM - 6:00PM

Thursday

7:00AM - 6:00PM

Friday

7:00AM - 6:00PM

Saturday

8:00AM - 4:00PM

Sunday

Closed
Complimentary Dealership Amenities
Only use OEM Nissan Parts
Factory Trained Technicians
Flexible shuttle and alternate transportation available
Family owned and operated - headquartered in Columbus, OH for over 65 years
The comfortable waiting area with coffee, snacks, TV, and WiFi
---
Dealer Wallet Service Marketing & Fixed Ops SEO by