About Nissan Car Battery Services in Columbus, OH
Your Nissan's battery helps power many essential systems such as various pumps, your starter, headlights, taillights, and your Nissan's internal lights as well. When you're having electrical issues, such as dimmed headlights, there is likely an issue with your battery or an associated component. If you notice any electrical issues you should take your Nissan in to our service center as soon as possible before your batter fails, leaving you on a Gahanna roadside.
Common Nissan Car Battery Service Items
Battery Inspection - Our technicians will inspect the battery for physical damage and perform a test to make sure that it can still hold a sufficient charge.
Learn More
Battery Replacement - When your battery cannot consistently start your vehicle, our technicians can remove it and replace it with a new manufacturer-approved battery.
Learn More
Battery Terminal Cleaning - The battery terminals can sustain a buildup of corrosion that makes the connections looser; we can clean the terminals and tighten the cables.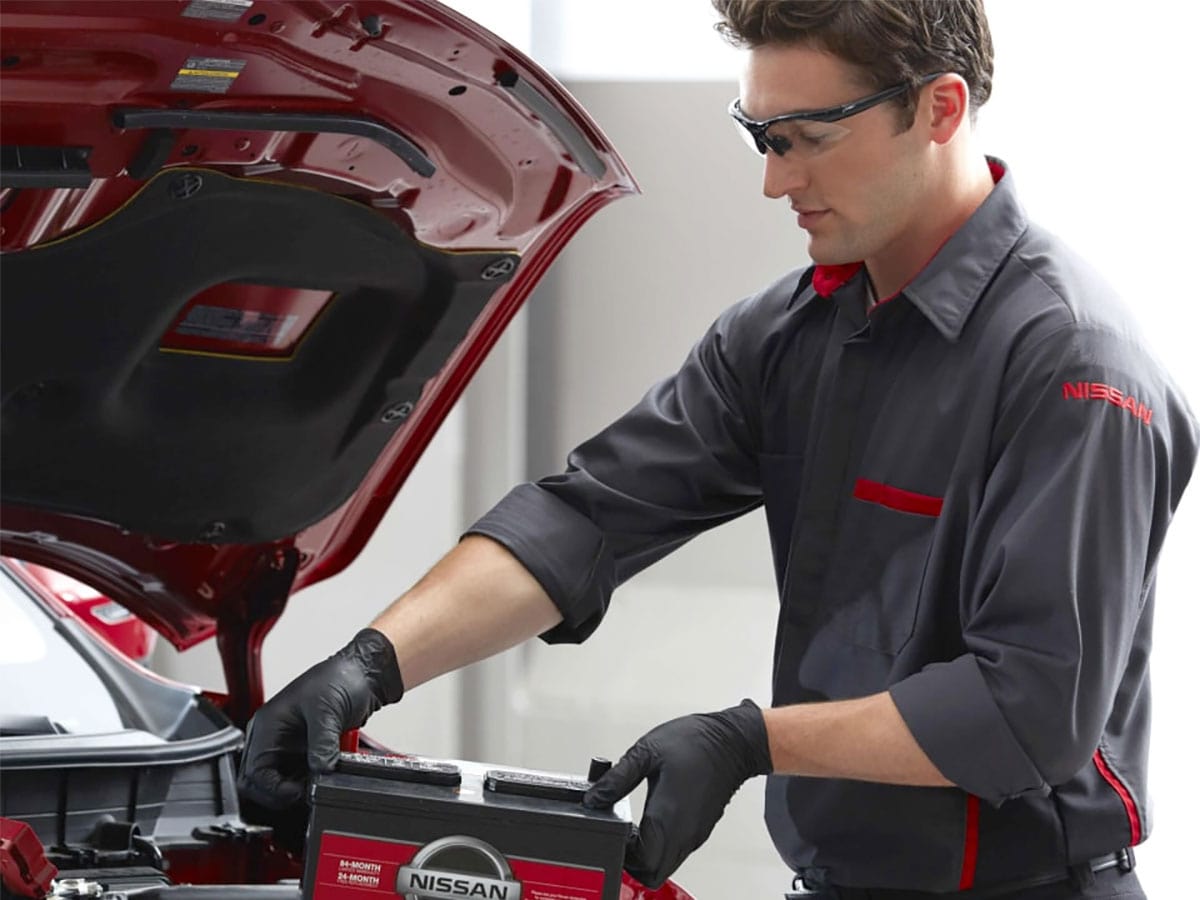 Why You Should Only Use A Certified Service Professional
Several different businesses offer car batteries for sale, but not all of these batteries or mechanics meet Nissan's high standards for quality. A certified technician is fully trained by Nissan and understands its automotive model lines and the proper care that goes into any repair or maintenance items. Nissan certified technicians are also always acquiring new knowledge to stay current on advancements in the automotive field and are experts on Nissan automobiles.
The Importance Of OEM Parts
When selecting a new battery for your Nissan, there are many different types and brands of batteries available for sale in traditional stores that carry automotive parts and online options. When selecting a battery for your Nissan you should always use a Nissan approved OEM battery as it meets your Nissan's exact specifications and standards for performance. A cheaper non-OEM may not work as well (if at all) and can even be dangerous. If you don't know what type of battery to choose for your Nissan, a certified professional can help.
Schedule Service
Competitively Priced Nissan Car Batteries & Service in Columbus, OH
When looking for Nissan batteries for sale in Columbus, there is no shortage of shops to choose from; however, when choosing a shop for your Nissan's battery needs, you want to know you can trust the technicians working on it. At Germain Nissan of Columbus, we are fully certified and only use the best in OEM parts and batteries. We also offer several amenities for your convenience.
Complimentary Germain Nissan of Columbus Amenities
Nissan owners choose us for all-inclusive vehicle service completed according to Nissan-certified quality. Our factory-trained technicians have extensive experience performing basic maintenance and repairs for all Nissan models with OEM parts. Many customers use the online service scheduler because it's available 24/7 with swift completion.
Factory Trained Technicians
Family owned and operated - headquartered in Columbus, OH for over 65 years
The comfortable waiting area with coffee, snacks, TV, and WiFi
Flexible shuttle and alternate transportation available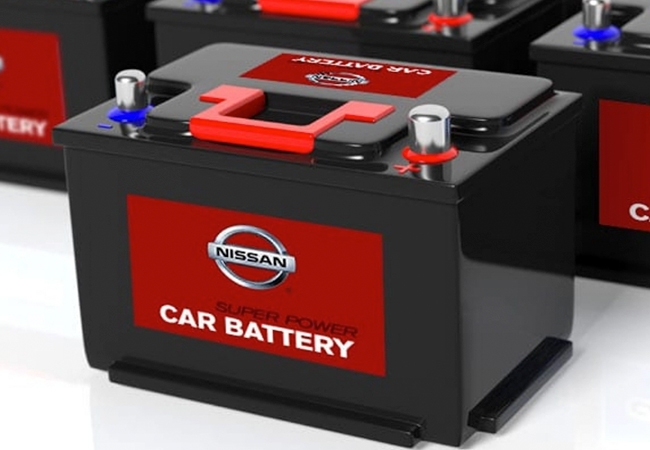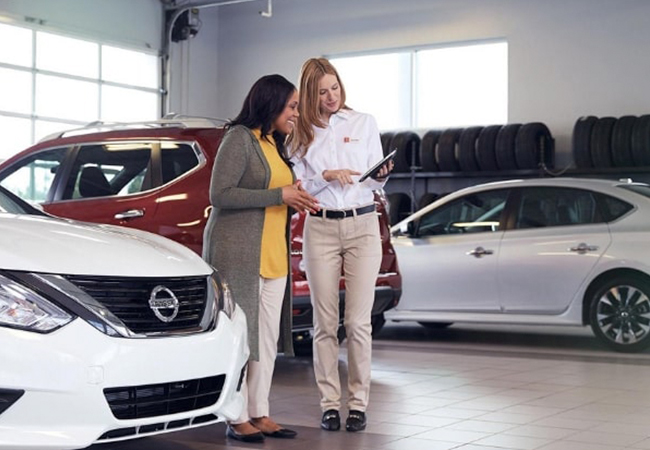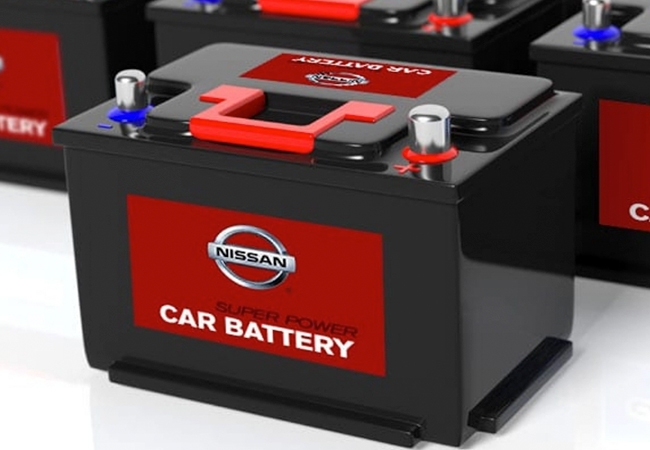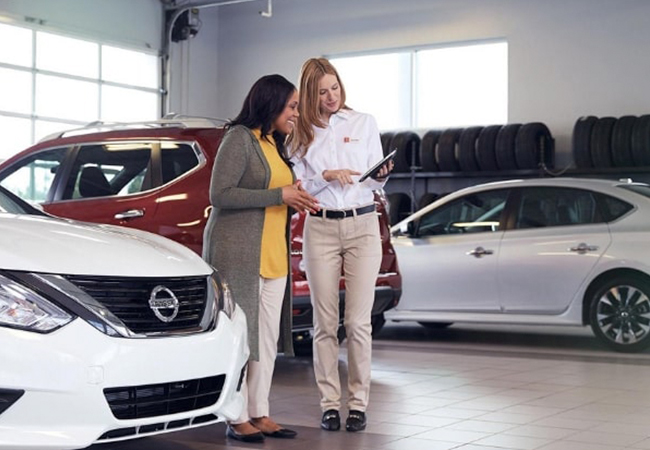 Germain Nissan

4300 Morse Rd.
Columbus, OH 43230